After the Big One, what's next in Scotland?
May 04, 2023
The Big One saw XR Scotland join tens of thousands of people in London to demand a better society. It was a huge, beautiful moment seeing so many groups come together.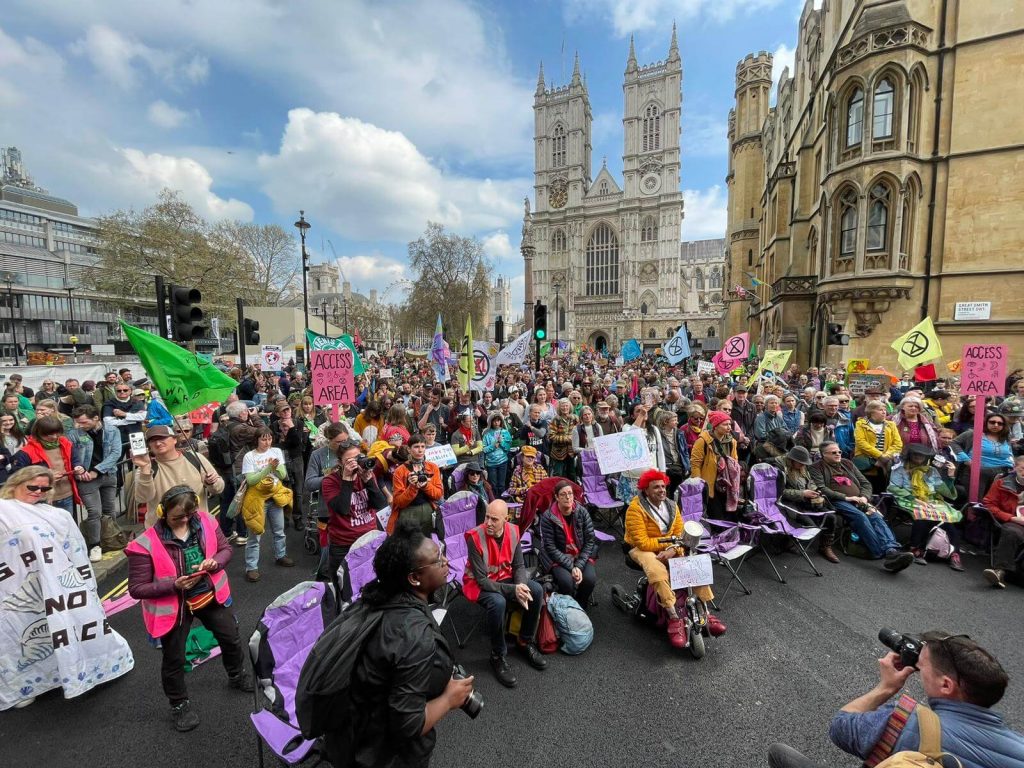 However, we know we are in it for the long-haul and we know there is much to be done in Scotland. The Scottish Government is failing to meet their own climate goals as fossil fuel industries are looking to make even more money from new oil fields such as Rosebank.
If you were inspired by the Big One, here's what happening next in Scotland.
Climate Camp Scotland: 12-17 July 2023
Climate Camp Scotland brings groups and people together against fossil fuels and for climate justice in Scotland. Many groups, including XR Scotland, are involved in the next camp in July. It's going to be a melting pot of action and creativity against billionaire polluters and for justice. It's gonna be big and everyone is welcome.
Register your interest for Climate Camp Scotland
Join Climate Camp Scotland on Discord
Join your local XR group
We have local groups meeting up, organising talks and social events, and taking actions around Scotland.
Find your local group and get involved.
Join Stop Rosebank
Rosebank is the biggest undeveloped oil and gas field in the North Sea and the noises are that it will be approved soon by the UK government. Burning Rosebank's oil and gas would create more CO2 than the combined emissions of all 28 low-income countries in the world, including Uganda, Ethiopia and Mozambique.
Take action and Stop Rosebank.
Join Ocean Rebellion Scotland
Ocean Rebellion is a grassroots international art collective who tackle Ocean degradation and biodiversity loss by conceiving playful, emotive and spectacular art interventions. Covering 72% of the Earth and supplying half its oxygen, the ocean is our planet's life support system as well as being a home to over one million different species of living creatures.
But our oceans face major threats from global climate change, pollution, habitat destruction and a dramatic decrease in ocean fish and marine life with more than 40% of the ocean having been severely affected and no area left untouched. As the sea dies, we die.
If you care about the seas and oceans then join Ocean Rebellion as they take action in Scotland this year.