Email: xrdundee@gmail.com
Facebook: @ExtinctionRebellionDundee
Youtube: XRDundee
Meetings
Normally we meet every second Saturday in the month from 4pm-6pm.
Email xrdundee@gmail.com to ask where and when the next one is.
For more information about other events, check social media.
Events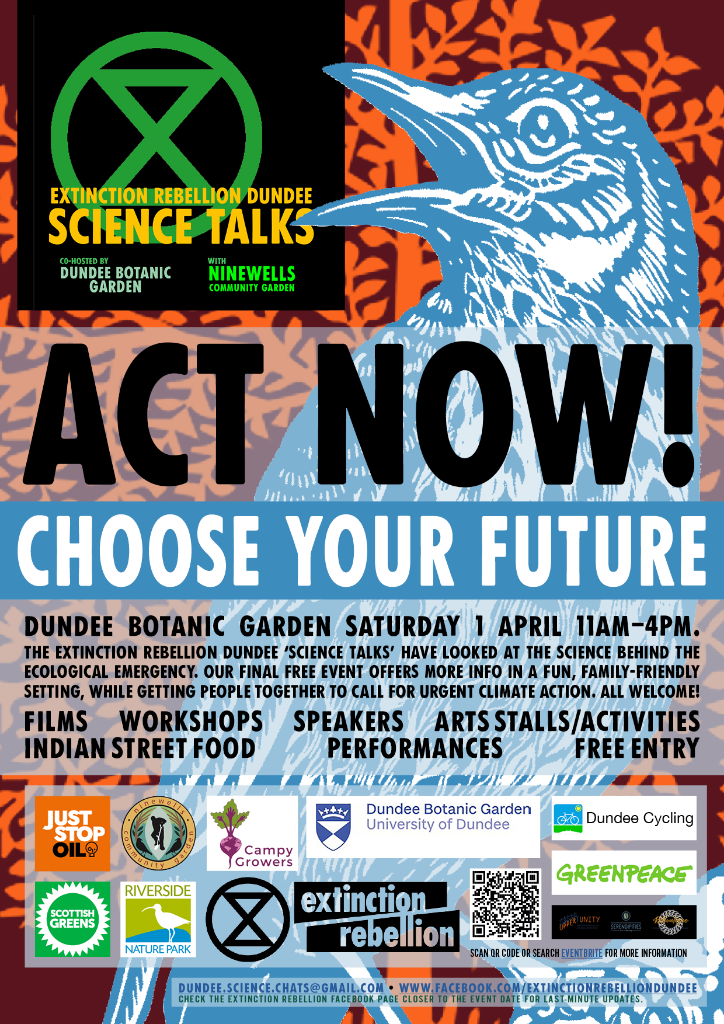 Our 'call to climate action' event to conclude our science talks is on April 1st in the Dundee Botanic Garden. We will have many activities on the day as well as vegan food and free entry to the botanic gardens.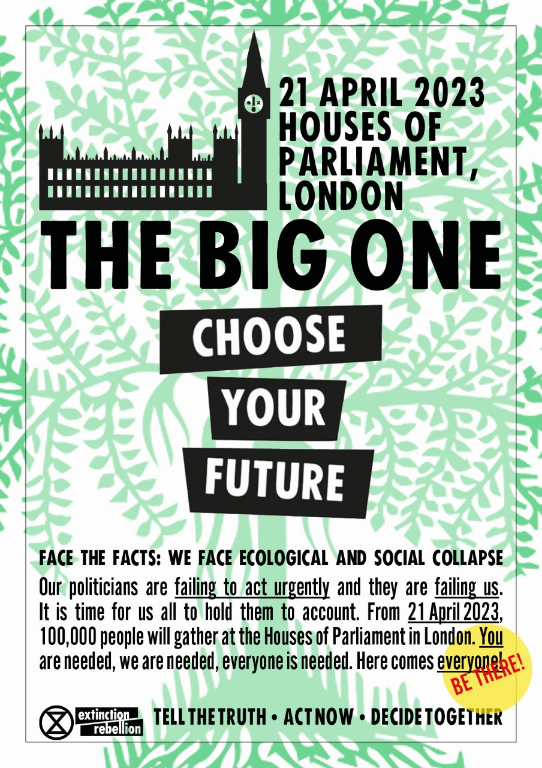 From April 21st Extinction Rebellion is aiming to get 100,000 people to gather at the Houses of Parliament in London to call for action on the climate crisis. More information is available on the XR UK website and you can contact us through our email or facebook to connect with more people travelling to London from Dundee or Scotland.
Gallery