This crisis demands action: mass mobilisation announced for 12 November
October 19, 2022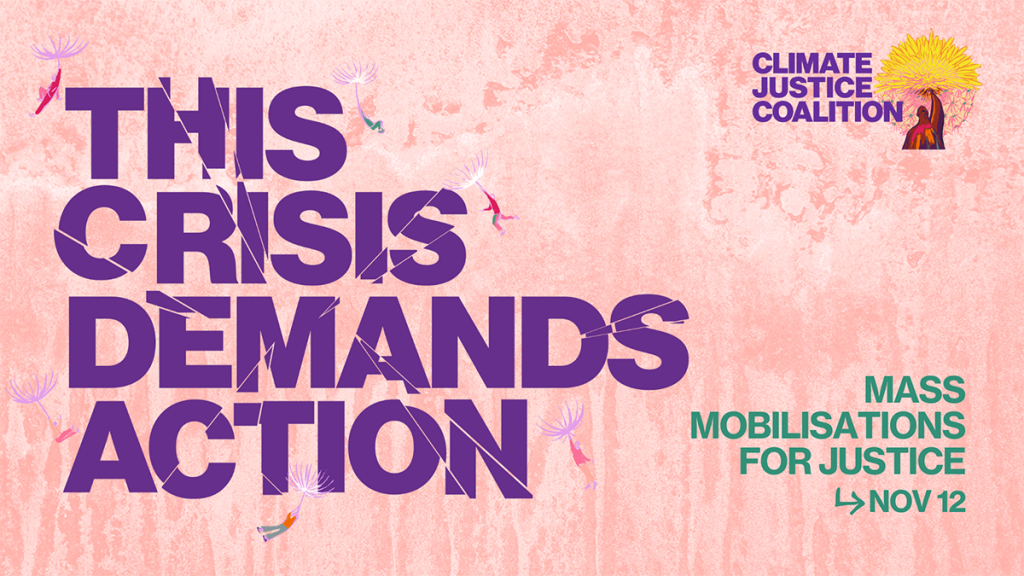 Rise up in solidarity with the COP27 Coalition's Global Day of Action, against the cost of living crisis and for climate justice.
XR Scotland will be joining the mobilisation in Edinburgh starting at St Andrew's Square at 12:00 on Saturday 12 November.
We need rebels for outreach and helping with support roles. Email us on xrs.website@gmail.com and let us know if you want to get involved and help. If you can't spare the time it's no problem. Come along on the 12th and we will see you on the streets. Alone we are isolated, together we are unstoppable.
Global temperatures, rising. Energy bills, rising. Billionaire profits, rising.
While people are being forced to choose between heating and eating, energy companies are making record-breaking profits.
From bailouts to big business, ramping up more deadly fossil fuels to trashing nature and cutting our wages the Government is refusing to listen. Their policies both here and globally are causing devastation. Working people and people of colour – who have contributed the least to the problem – are now paying the price with killer famines, floods, crop failures, fires and rising poverty.
To stop this crisis we need action that cuts carbon, tackles inequality and ends the injustices baked into our world.
This year world leaders will meet in Egypt for COP27 and African movements have called for a Global Day of Action for climate justice. Communities in the global south need urgent climate finance and reparations for the loss and damages that have caused mass destruction of lives and livelihoods. The UK Government must stop its climate wrecking plans and implement real climate solutions that solve both the climate and cost of living crisis and ensure that everyone has a right to live with dignity.
Justice won't be handed to us by world leaders or delivered by corporations. We need to organise in our communities and ensure that not only is no one is cold or hungry this winter but that we stop the headlong rush into climate catastrophe.
Get organised for 12 November (COP27 Coalition)